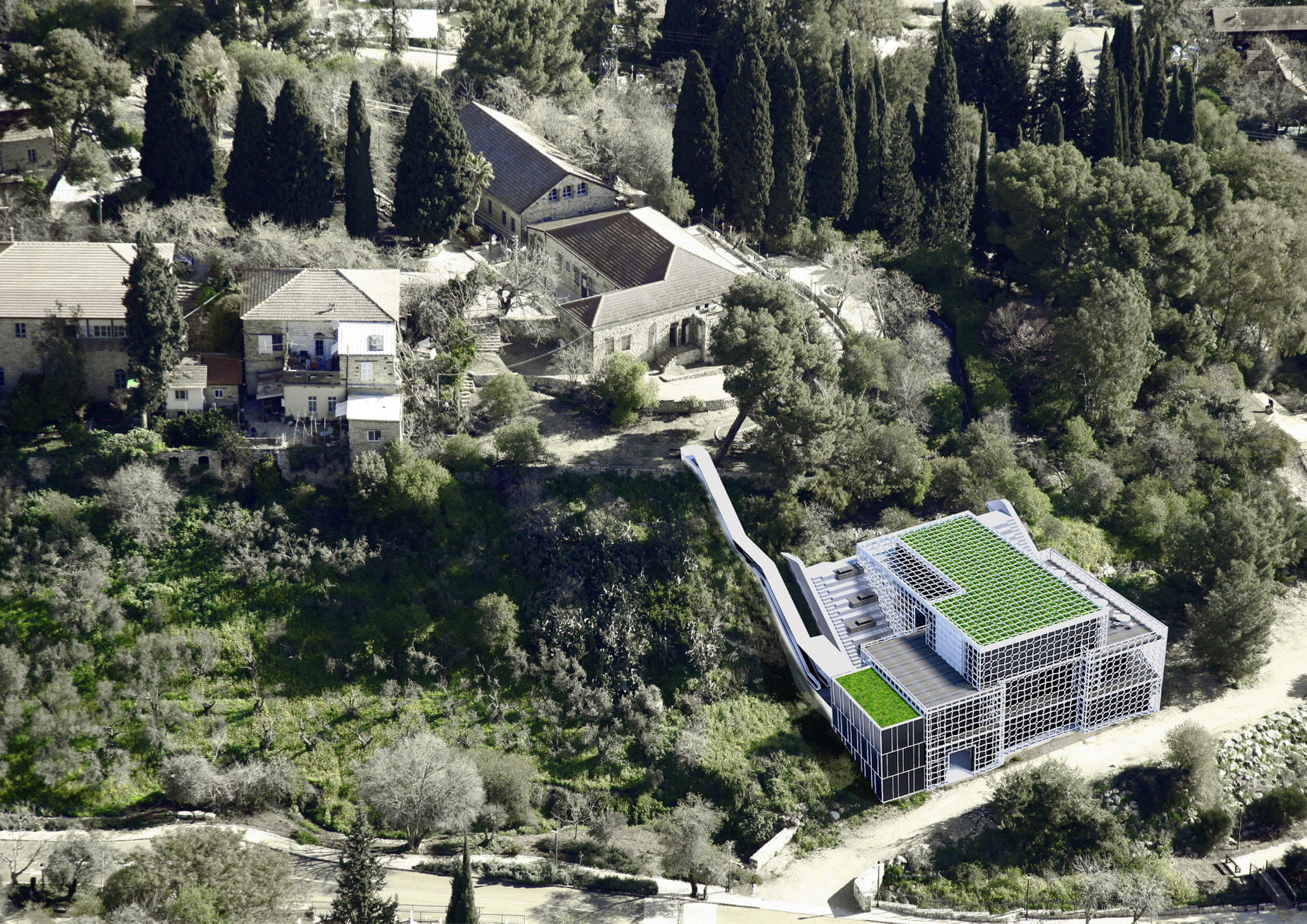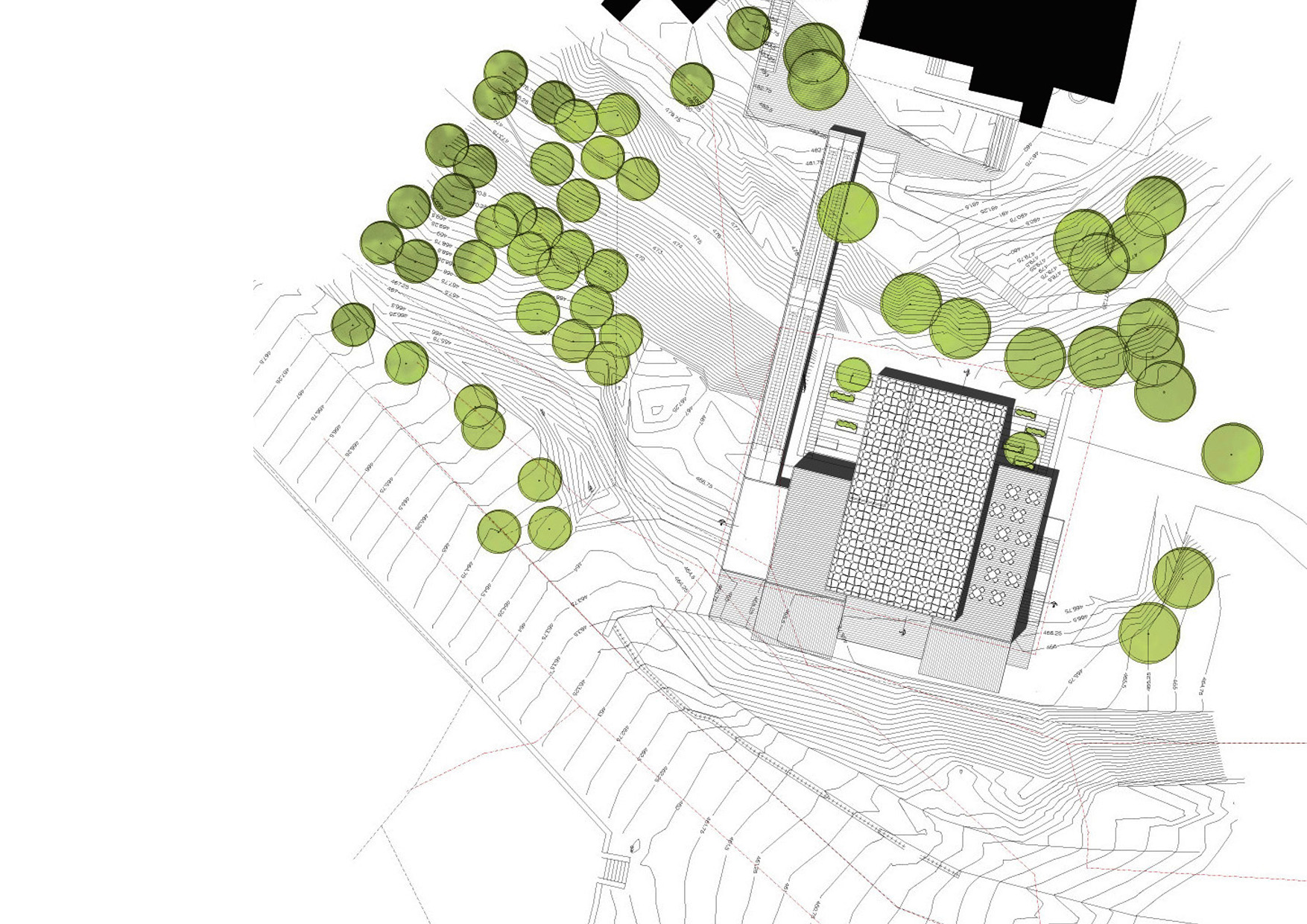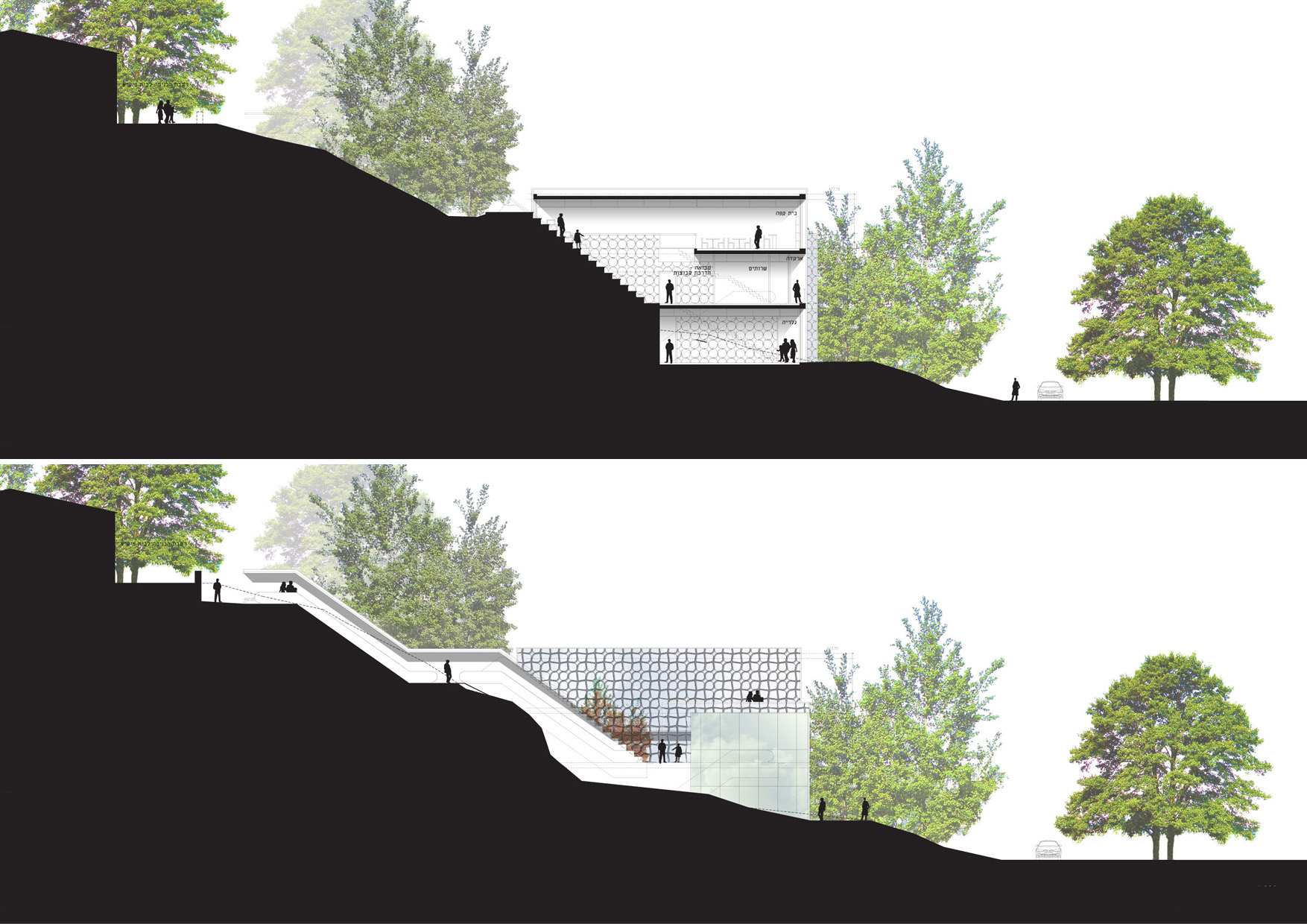 Lace
When you step in the historical streets of Rosh-Pina the texture of the stone pavement & walls creates the atmosphere of the historic village. Therefore we chose to wrap the joint that connects the parking for visitors to the historic site in a "lace dress" that creates a protected microclimate and rain covering to the existing Amphitheater turning the existing derelict public space into a rich and varied interior-exterior public space.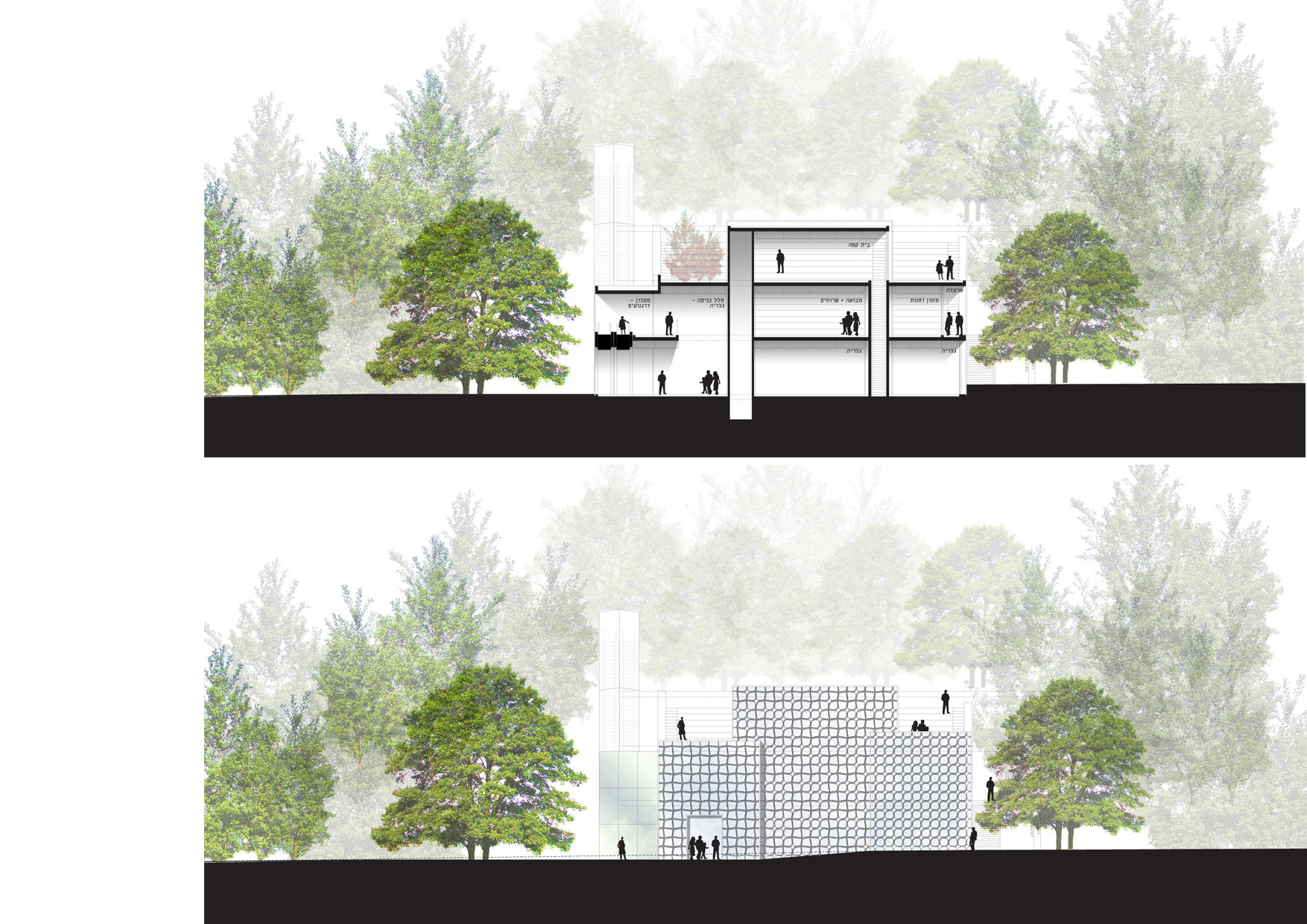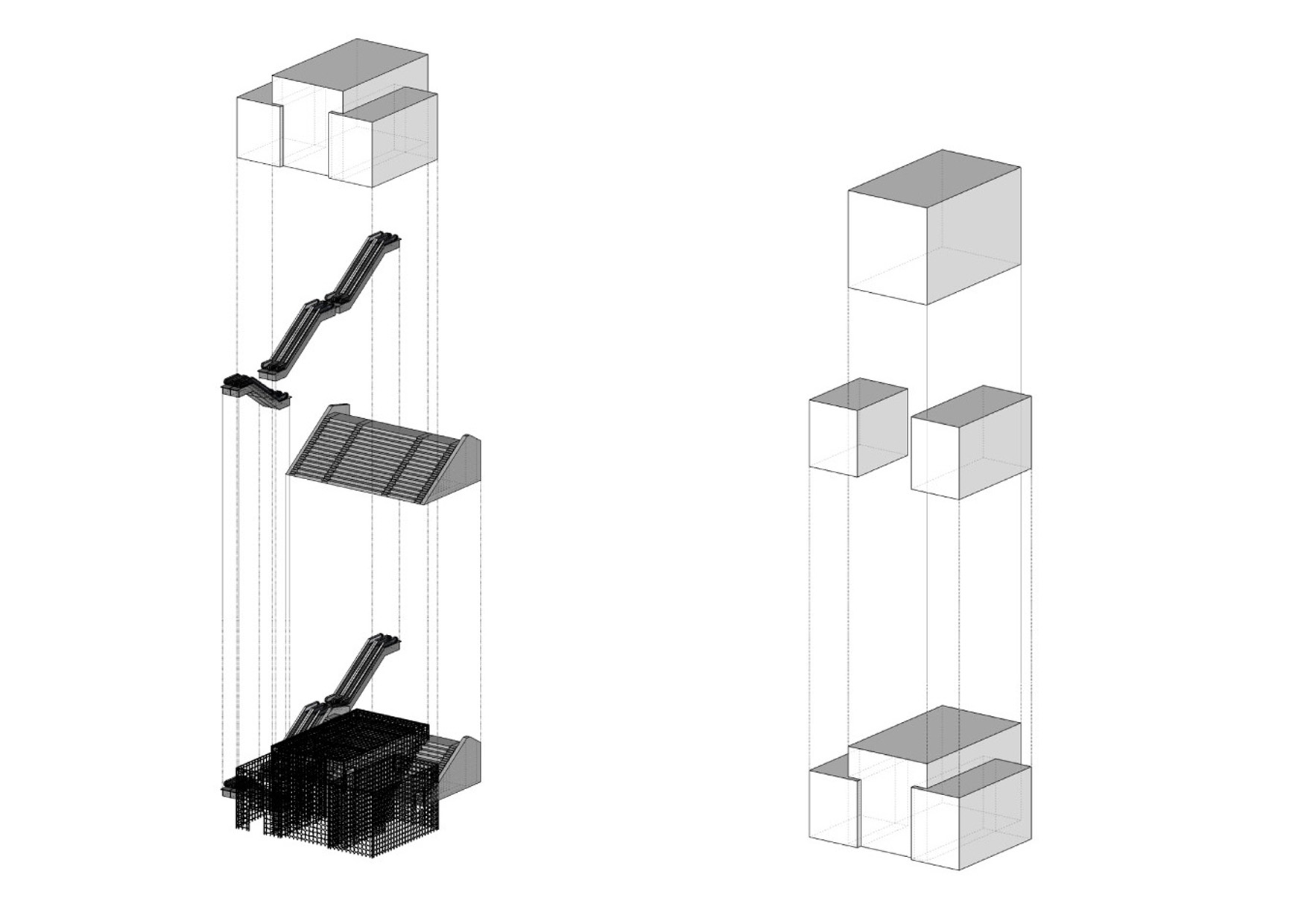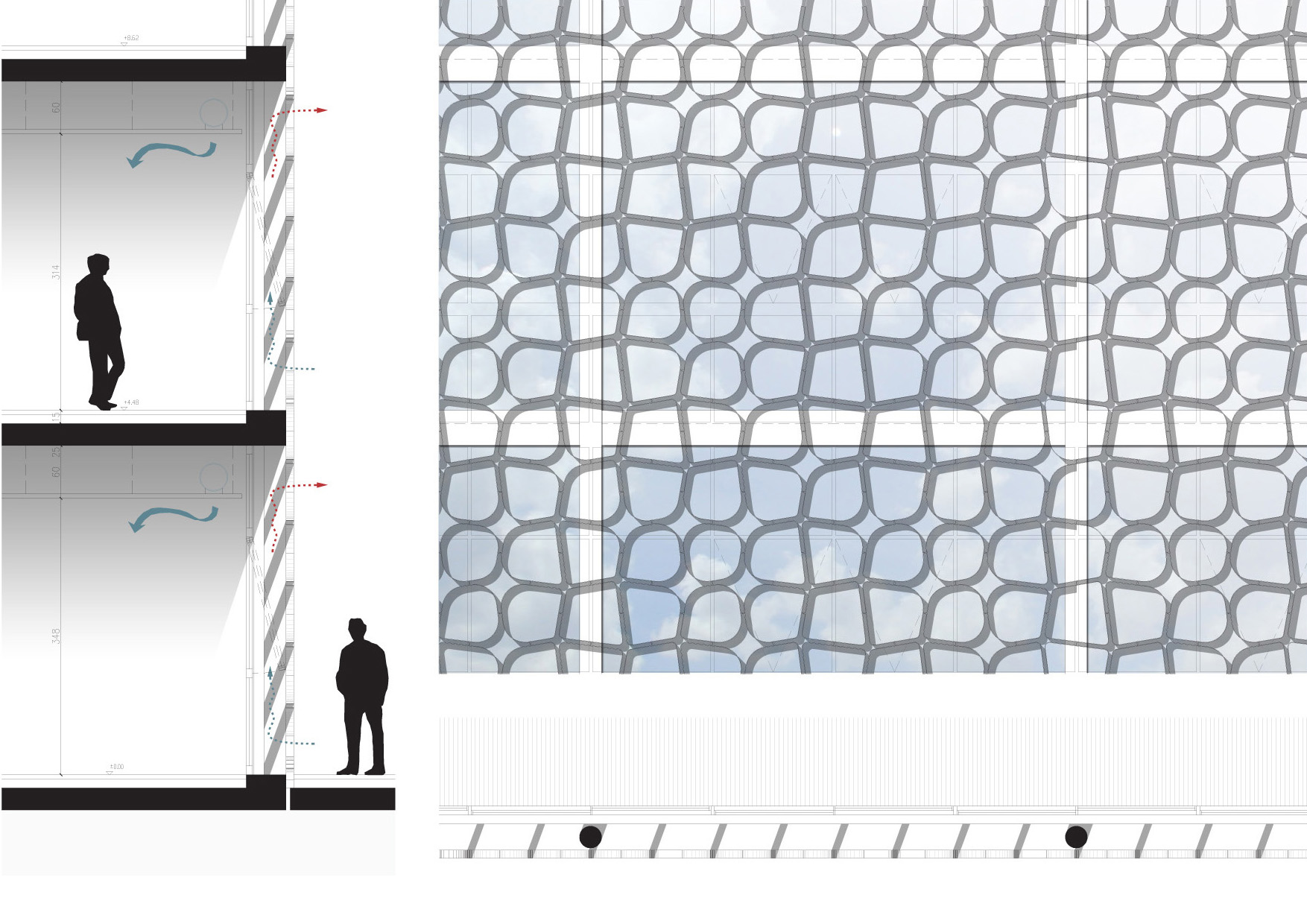 The building itself is a multi-purpose building consisting of three overlapping boxes which are connected to the historical center via a diagonal escalator structure that bridges the differences in topography. Each of the three volumes represents another functional element – the lobby and escalators, restaurant – a cafe and a gift shop. These elements are connected but also with the possibility of independency.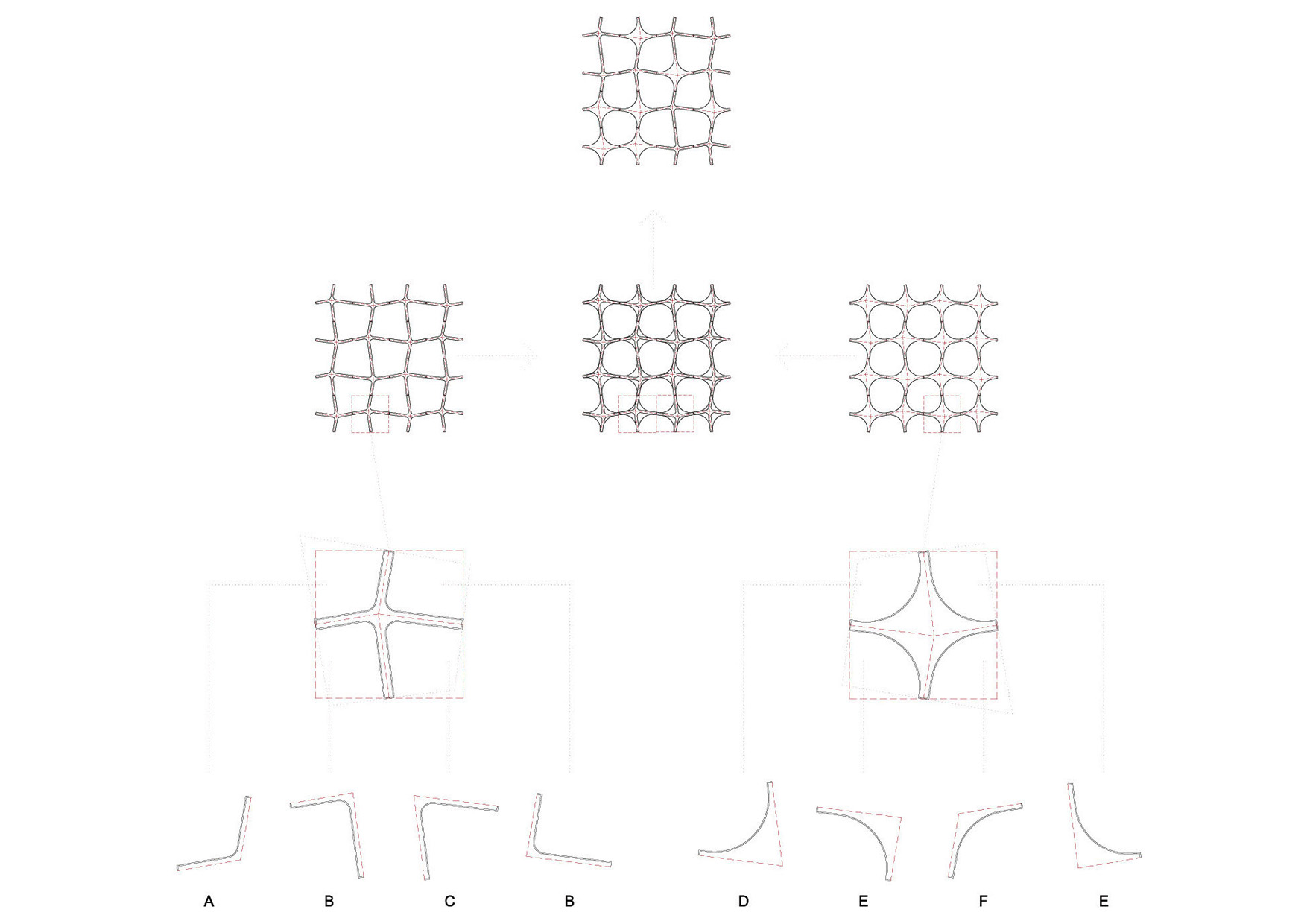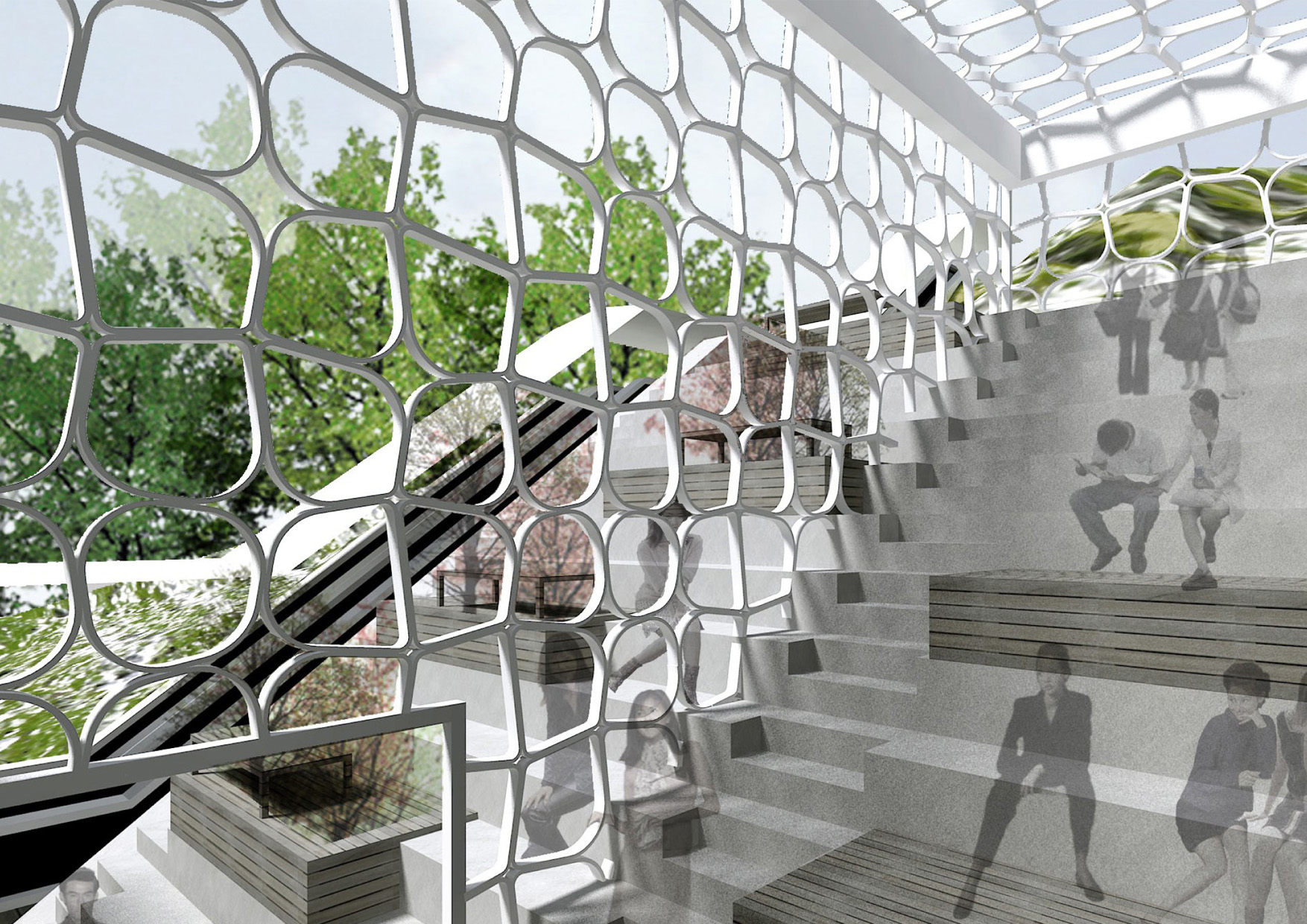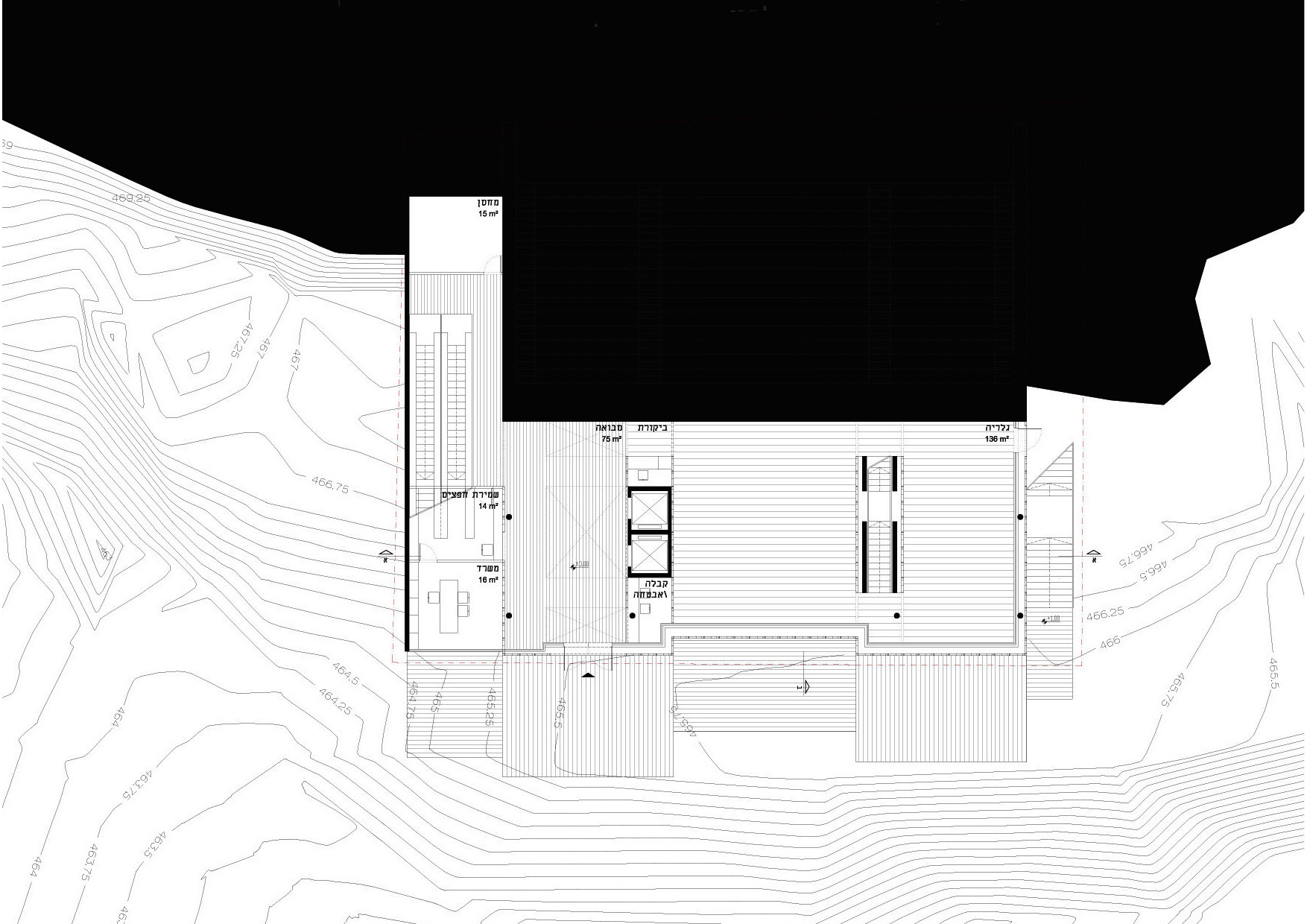 The façade is a double layered design with windows on the interior, then structural columns, and an aluminum "lace" structure on the exterior. The "lace" is formed form 6 distinct curved aluminum profiles.